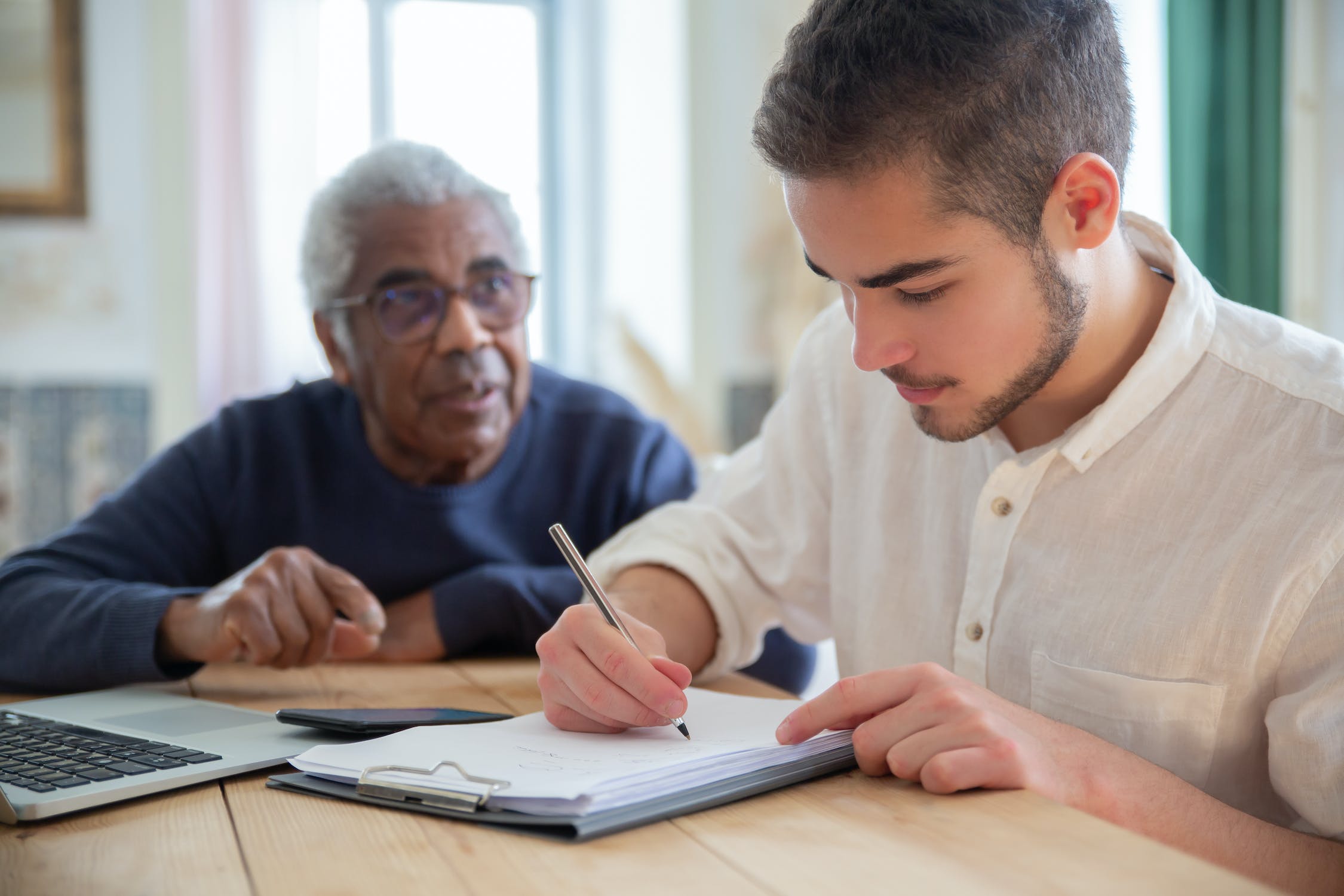 Financial Tips for Nurses — Student Loans, Budgeting, and Retirement Planning
Becoming a nurse is not only hard academically but it requires a lot of dedication mentally. Here are ways nurses can hold their heads above water financially after graduating from school and working in the medical field.
Nursing degrees can cost over $100,000, which results in a lot of students taking out student loans to help cover the cost. This debt can linger for an excessive amount of years after graduating.
The debt can also impact future financial planning for nurses in their post-grad life. This could range from being able to afford groceries, pay rent, or compiling a solid savings amount for any emergencies — just to name a few scenarios.
No matter if you are planning, currently enrolled, or graduated from nursing school, there are multiple ways to prepare and act on the debt you may have.
Paying and Forgiving Student Loan Balances
The first expense that will hit nurses even before graduating is student loan repayments. Interest may start accruing even before you graduate, unless your loan provider states otherwise.
While they need to be paid back, there are multiple services for nurses that can either help repay or cancel a fraction of their loan amount. 
Health Resources and Service Administration Repayment Programs
The Health Resources and Service Administration offers programs to assist nurses with their student loan amounts and helps ease the financial burden that it brings.
The Nurse Corps Loan Repayment Program applies to both federal and private loans. It helps nurses by paying off up to 85% of their nursing school debt. However, students may have to pay federal income tax based on the amount received.
To qualify for this program, you must be a licensed and registered nurse, an advanced practice registered nurse, or a nurse faculty member. You must also work for a minimum of two years at the Critical Shortage Facility or serve as nurse faculty in an eligible school of nursing.
The National Health Service Corps Loan Repayment Program, unlike the Nurse Corps repayment program, will help repay up to $50,000 of federal and private student loans and is available for part-time nurses. Part-time nurses may only receive up to $25,000 in loan forgiveness.
Non-Nurse Repayment Options
If you don't qualify for those programs, then there are other programs out there that do not require you to work for specific organizations.
For borrowers who have federal student loans, they should apply for any of the IDR (Income Driven Repayment) Plans that work best for them. These programs consist of the Saving on a Valuable Education (SAVE), Pay As You Earn (PAYE), Income-Based Repayment (IBR), and Income Contingent Repayment (ICR) plans.
The SAVE plan, which would be the best plan for most borrowers, calculates payments based on a borrower's income and family size. This is not based on their loan balance and forgives remaining balances after a certain number of years.
If these options are not feasible, then another option that borrowers have is putting their loans into forbearance. This will allow you to either make smaller payments or not make any payments at all.
However, this isn't the best option because you will continue to be charged interest and possibly not gain any qualifications towards forgiveness opportunities.
Know Your Income and Saving
While paying back your student loans is a top priority, maintaining a healthy savings amount is also important. If it's for an emergency or a planned vacation, it's never a bad idea to have a savings account.
However, before you start setting money aside, you should make sure that you know how much necessities cost. This would include housing, groceries, transportation, utilities, and any subscriptions you have. If you find that you will be paying more than you make, then you need to cut back on your spending or find other ways to make money.
Once you sort all your finances out, you can then calculate how much money you can allocate to a savings account. Usually, the bank you use offers savings accounts you can open, but don't hesitate to look at other options.
The main objectives of financial organization and saving are knowing your weekly income, tracking your expenses, spending less than what you make so you have a financial cushion, and planning for emergencies. Once you have full knowledge of these areas, you'll be much more at peace with your expenses and be able to maintain a savings account much simpler.
Retirement Plans and Planning
Although it applies later in life, retirement is an area that should be thought of throughout your career as a nurse. You want to make sure that you are covered financially once you decide to retire.
Employers usually offer 401(k) plans to their full-time nurses, which automatically add funds from your paycheck into the account for use when you retire. Many employers will also match the contribution you make up to a certain point — which is great for growing the account faster.
However, please be aware that the government limits how much an employee can contribute to their 401(k) each year. The amount may be based on the age of the employee. There are also IRAs (Individual Retirement Accounts) that you can open. These allow you to deposit money and then deduct the amount you contribute from your income.
Depositing and deducting money from your IRA depends on your marital status and your annual income. You cannot withdraw any amount until you turn 60, without paying any penalties and can only take out $5,500 annually. However, if you are over 50 you can deposit an additional $1,000, which can change each year with inflation.
Conquering Your Finances
Being a nurse is not easy, but it is an important and rewarding field to be in. While the job is very time-consuming, finding time to organize your finances is an important task to prioritize.
Sorting through your finances is not always the easiest task to complete, but once you have a sense of what they are, the road to financial comfort becomes a lot easier. With multiple avenues presented, there are many ways for people in the nursing field to build a stable financial life.