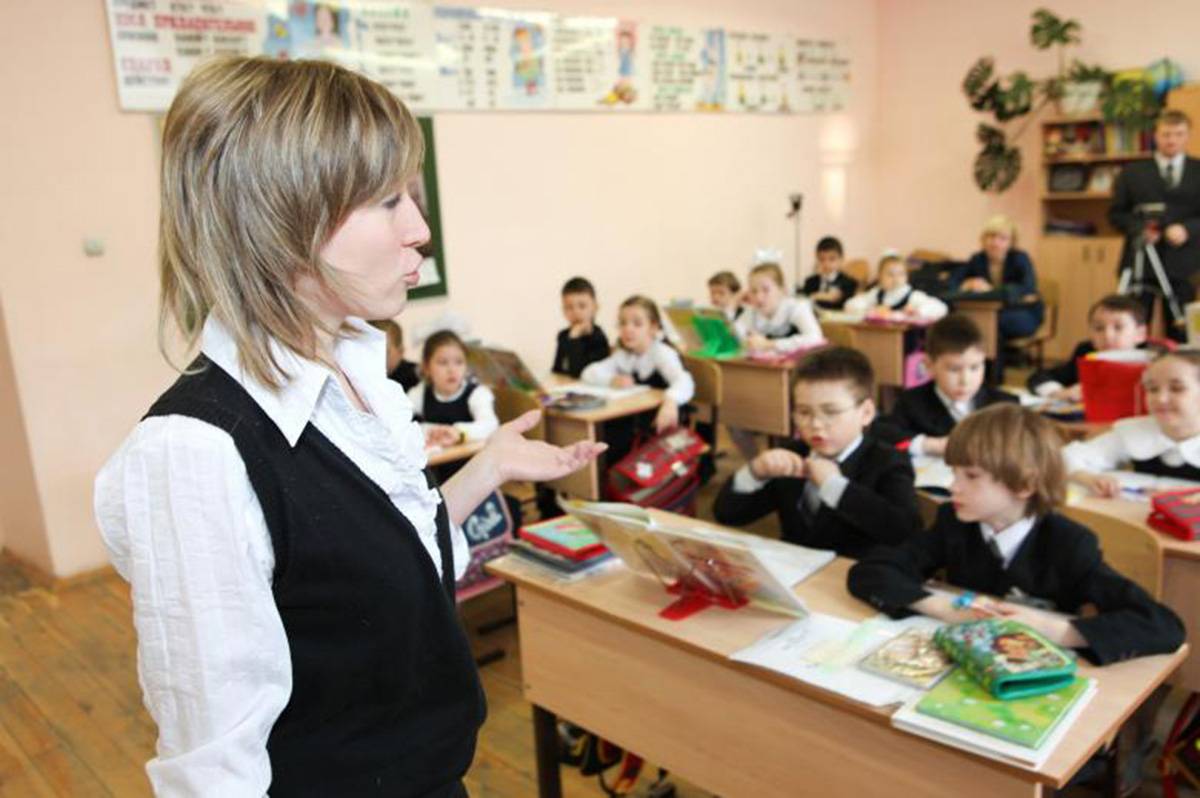 Listen Up Class, Part 2: Teachers Are Struggling, What is Wrong?
In part one of our article, we discussed some of our teachers' problems today. These issues include salary, a lack of support and training resources, and safety concerns.
However, the list of challenges educators face is far more extensive and may not be as publicly well known. These self-perpetuating problems lead to faulty decision-making, diminishing education quality, and putting children's safety at risk.
Numbers Before Education:
As economist Milton Friedman once said, "One of the greatest mistakes is to judge policies and programs by their intentions rather than their results." For educators, you need not look any further than standardized testing to see the truth behind that statement. In theory, it may make sense: collect seemingly unbiased data to make decisions. If the intention is to help make decisions to help the schools, why are many teachers vehemently opposed to this form of testing?
Three common arguments on the harm associated with standardized testing are:
Standardized tests only measure which students are good at taking tests rather than offering any meaningful measure of progress.
Standardized tests are unfair metrics for teacher evaluations.
Standardized test scores are not predictors of future success.

According to a study of over 55,000 Chicago public school students, a student's GPA is approximately a five times stronger indicator of college success.
Because of the state and national government's emphasis on these scores, teachers find it difficult to instruct their students in creative and engaging ways. Instead, they find themselves "teaching to the test," as better scores can mean better evaluations and more funding. Students are taught to remember information to regurgitate onto the test, robbing them of the opportunity to learn applicable problem-solving and critical thinking skills to help them in the future.
While the goal may be collecting unbiased data for policymaking, the opposite is much more common; it makes for discriminatory policies. An example is Florida's FSA test. Larger schools that did well on the exam would receive more funding. However, the smaller schools that struggled do not receive proper funding, creating a self-perpetuating system of underfunded schools staying underfunded.
As a tool to evaluate teachers, the test would make assumptions of a teacher's abilities regardless of the teacher's relation to subjects on the test. In other words, in a poor-performing school, the P.E. or music teachers would also be assumed not to be doing well, creating an unfair judgment of one's teaching ability.
Fortunately, thanks to the hard work of the Florida Education Association with the Florida Department of Education, Florida will abandon FSA testing beginning with the 2022-2023 school year. As FEA president Andrew Spar says, "A student's future shouldn't hang on one high-stakes, make-or-break test, and one test shouldn't dominate weeks that could otherwise be used for meaningful instruction. We welcome today's announcement as a sign that Florida is moving closer to a system that focuses on students' growth instead of on high-stakes standardized tests."
Benefits:
Some teachers noted their benefits package being a perk of the career. However, this does not mean they are without concern regarding those benefits.
The rising cost of teachers' health insurance coverage is one of the biggest concerns. The Bureau of Labor Statistics National Compensation Survey reported that teachers were paying 35% of their premium in 2007, more than other public sector employees. Today teachers are paying approximately 38%. In fact, on average, teachers pay a higher premium for family coverage than employees in the private sector. Some teachers report that these increased costs alongside minuscule raises have resulted in teachers making less per paycheck or raises being significantly less impactful than many would think.
One example in Texas shows when in 2020, the Texas Education Agency (TEA) worked with Governor Greg Abbott to provide an average raise of $5,200 for teachers with more than five years' experience. The Texas State Teachers Association (TSTA) union is glad for the raise but claims it falls short. TSTA president Ovidia Molina said that the legislature did not increase the state's $75 monthly contributions towards teachers' health care premiums. "That contribution hasn't been increased in almost twenty years, while health care costs have soared and continue to erode educator take-home pay."
Another attractive benefit for teachers is pensions. However, financial pressures from the Great Recession have caused a shift in the funding for pensions. Unfortunately, teachers have had to bear most of the burden. Some school districts have abandoned other benefits, increased mandatory teacher contributions, and decreased the teacher's share of salary used to determine their pension. There has also been an increase in the minimum amount of time one must teach before retiring. As one respondent states, "When I started teaching, 30 years was required by the state, and now it's 35 years. At my age, the demands of dealing with behaviors, keeping up on continuing education and learning new technology, and engaging formats for delivery of content along with day-to-day grading and planning is taking a toll. If I could retire now, I would."
Federal programs intended to help our educators with some forms of debt have also failed to assist teachers properly. An example of this is the Public Service Loan Forgiveness (PSLF) program which will forgive their entire loan balance after meeting the appropriate requirements. The National Education Association (NEA) reports that teachers' average student loan debt is $58,700.00, making this a very beneficial program.  However, using the latest data provided by the Department of Education, only 2% of those who applied for the program were accepted due to convoluted definitions and unclear instructions. While changes to the PSLF program are coming, educators will still have to jump through hoops to receive assistance.
Let Them Be Heard:
A point brought up by a few teachers is that they frequently felt a lack of freedom in running their classes.
As schools continue to experiment with new programs, course offerings, and scheduling, teachers find themselves restricted in making choices on how to approach and implement those programs in the classroom, often leading to ineffective and inefficient teaching.
Another place teachers want to see more freedom and be able to voice their opinions is spending. While counties may give their teachers a small budget to spend on supplies, they often come with tight restrictions on what those supplies can be. These restrictions result in teachers spending their own money to supply their classrooms, putting further pressure on their already low salaries. Estimates state that between 2014 and 2015, teachers spent an average of $479 of their own money on their classrooms and The National Center for Education Statistics reports that nearly 10% of teachers spent $1,000 on supplying their classrooms. This budgeting issue has become so common that crowdfunding site GoFundMe has created an entire page on their website dedicated to tips on how to fundraise for a classroom.
In the last article, we discussed a proposal by Florida Governor Ron DeSantis to give $1,000 bonuses to teachers and principals in Florida. The money for those bonuses would be coming from the state's Elementary and Secondary School Emergency Relief Fund (ESSER), which is part of the federal CARES act. The FEA argues for more freedom and choice in how those funds should be used. Spar says the focus should instead focus on issues such as additional funding and fair salaries. Spar claims it is also challenging to be excited about a $1,000 bonus when other proposed legislation (S.B. 84) could eliminate pension options.
Spar has also addressed a series of proposed legislation in Florida, such as SB 1014, HB 947, and HB 835, saying that these bills would make it more difficult for educators to join a union, thus making it more challenging to fight for students and voice their opinions.
As with any policies that could affect the education of students, it only seems fair for us to ensure they have a voice in the matters that affect them.
Teacher Shortage:
When we shine a light on teachers' problems, the teacher shortage becomes less of a mystery. With the compounding stress and changes to the job with a lack of active support outside of teachers' unions and some passionate allies, it becomes clear why people would reconsider the profession.
The Coronavirus pandemic had a massive impact on the job-related stress teachers experienced, a worrying fact when the State of Employee Communication and Engagement study reported in 2019, before the pandemic, that 63 percent of Americans were ready to quit their jobs due to stress.
A survey of NEA members found that 32 percent of respondents planned to leave teaching earlier than they initially thought.
In Florida alone, the FEA's biannual report showed in August 2021 that there were nearly 9,000 vacancies for teachers and school staff, a near 67 percent increase from August 2020. Anecdotal evidence and news reports suggest that school administrators have substituted as bus drivers and custodians in some counties. In some extreme scenarios, districts have considered closing certain schools due to the shortage.
As one teacher states, "The teacher shortage is probably a result of the issues mentioned previously.  There are many careers that provide a salary that is substantially more than what teachers can make with only a bachelor's degree.  Lack of parental and administrative support, along with adding more to teacher's plates without help, are large deterrents.  Increasing years of service until full retirement is also an issue. With the shortage, I would think that states would be trying to resolve these problems, but I'm sure it's not something they want to fund."
Other reasons for the shortage include:
A lack of multi-year contracts
Overcrowded classrooms
Fewer young people entering the profession
More teachers leaving teaching sooner
It's critical to remember that this problem doesn't just affect teachers but also the children, robbing them of significant learning opportunities. In August 2021, more than 450,000 Florida students may have started the school year without full-time, certified teachers. They are instead learning from untrained teachers with temporary certificates and a large number of substitute teachers. Shortages amongst staff, such as bus drivers, counselors, school resource officers, and similar positions, puts students' safety at risk.
Concerningly, this is another self-perpetuating system if left untreated. When we fail to address these problems, the perception of teaching as an undesirable career only increases, further decreasing the number of people choosing to become educators, only for those who do to have their problems dismissed, and thus repeating the cycle.
What Can We Do:
The unions do not have to be the only ones fighting for teachers. Many teachers stated ways non-educators could help them:
"I see many of these problems as symptoms of the greater problem, which in my opinion is the neglect of National and state investment in public social programs. I think technology presents some really great opportunities, but schools, teachers, and students need access to it. I am always looking for ancillary materials, books, test creating software, professional development materials that can help me improve and benefit my students; however, there isn't any funding to provide those resources."
"Active input from parents would go a long way for improving things for teachers."
"Money is what is needed! Taxes are where the money comes from. Not everyone is willing to pay more in taxes even though better-educated people will help us all."
"It would be very helpful if society would invest more in social work to help students and families with difficult home lives, be it through education, providing extra resources, or care. I think that would make a huge difference in the classroom."
And to repeat an earlier quote, "it is frustrating when parents and communities demand schools to provide a wide array of low-cost extracurricular activities and services while at the same time voting to defund those same institutions."
The influence the public has in aiding their teachers is more extensive than they may think. Donating materials and supplies, crowdfunding, or volunteering can help ease the monetary costs teachers have to endure and provide the students with better, more relevant material to build their education.
When it comes to voting for policies that can help our teachers, many unions will post about them on their website, letting you read the proposed bill(s) and explain how it will affect teachers. As TSTA president Ovidia Molina says in regards to the 2020 raise, "The only reason it happened is because teachers and other school employees turned out in large numbers in the 2018 elections and unseated a dozen anti-education members from the Texas House and two from the state Senate and replaced them with education friendly legislators."
Even simply talking to the teachers can go a long way in assisting them in performing their jobs, giving them an opportunity for a back-and-forth discussion on how to teach the kids best.
Ultimately, these actions mean a better education for our youth.
"A good teacher is like a candle – it consumes itself to light the way for others." Because of our teachers' sacrifices to make us and our youth the best versions of themselves, is it not due time we help them?