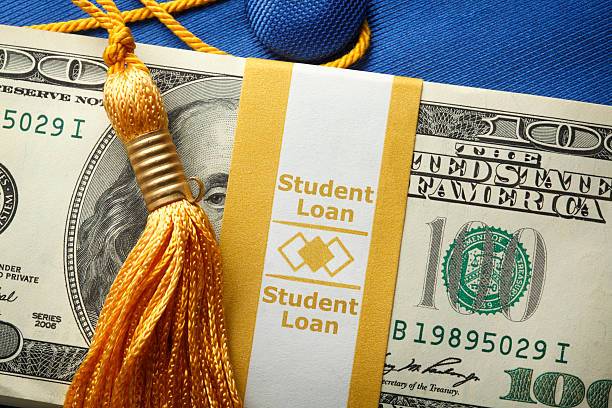 Student Loan Payment and Interest Pause
Covid has impacted everything and everyone in one way or another. One of the most significant impacts has been on the financial condition of individuals for which the federal government has allotted funds to aid those affected. The U.S. Department of Treasury and the Internal Revenue Service (IRS) reported that the Economic Impact Payments (EIPs) totaled nearly $390 billion. Congress passed the CARES Act (The Coronavirus Aid, Relief, and Economic Security) in March 2020, allotting $2.2 trillion. The Office of Postsecondary Education received roughly $14 billion for the Higher Education Emergency Relief Fund (HEERF).
In addition to the grant, Federal Student Loan payments, interest, and collections of defaulted loans are on pause until August. 31, 2022. The U.S. Department of Education (DOE) reports that 42.9 million Americans carry student loan debt. The average interest for 2021 on federal undergraduate loans is 3.73%. A 3.73% interest rate on $30,000 over ten years would total an additional $5,988. 
With the pause, no additional interest will accrue until later this year. However, the pause will delay students' scheduled repayment dates and the regular repayment schedule based on plans. It would greatly benefit debtors to continue, or start, to make payments during this pause. Paying off federal student loans before the end of the CARES Act saves money in the long run, and making regular payments while there is no interest accruing will save people even more. 
Two Types of Federal Loans
FAFSA (Free Application for Federal Student Aid) provides over 13 million students with financial aid each year. FAFSA offers subsidized and unsubsidized loans. 
What is the difference? 
Direct Subsidized Loans are offered only to undergraduate students. The school determines the amount borrowed, which cannot exceed the student's financial need. 

Direct Unsubsidized Loan is available for both undergraduate and graduate students regardless of financial need. 
The main difference between subsidized and unsubsidized is the interest.
Subsidized means that the U.S. Department of Education pays the interest while you're in school, for the first six months after graduation, and during deferment.

Interest on unsubsidized loans is paid for entirely by the student.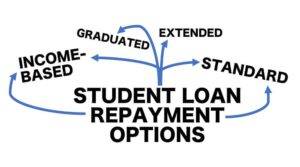 Repayment Plans
The Standard Repayment Plan is the most basic, where payments are fixed and made for ten years. Monthly payments for this plan are usually higher than those of other plans but will pay the loan off earlier. The faster a loan is paid off, the less interest. If you do not choose another plan, this plan is the default repayment plan. 
The Graduated Repayment Plan starts with low payments but gradually increases every two years over ten years. This plan would suit people who begin with a low income but progressively expect to make more money.
Income-driven repayment plans are better if federal student loans are higher than income.
Revised Pay As You Earn (REPAYE) Repayment, Pay As You Earn (PAYE), and Income-Based Repayment (IBR) base payments on income and family size. Payments are recalculated every year, adjusting to changes. The payments are more affordable because they are income-based, which means they will not exceed 10 to 15 percent of usable income, and monthly payments will be less than the standard or graduated plans. Each of these plans lasts for 20-25 years.